Is Hydration Important?
Fluids, particularly water, are important nutrients for athletes. When you are training, you are loosing a lot of fluids through sweating. If you don`t replace these lost fluids, you will get dehydrated which can negatively affect your performance on the pitch and more importantly your health and wellbeing.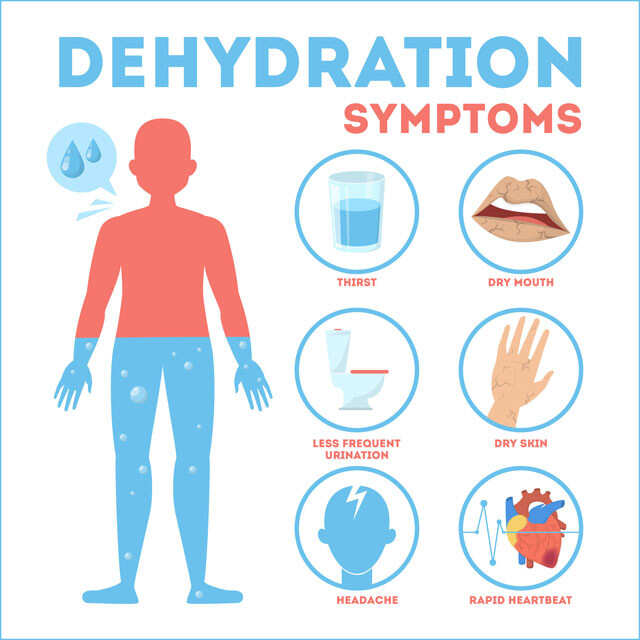 Dehydration
This occurs when you use or lose more fluid than you take in, and your body doesn't have enough water and other fluids to carry out its normal functions.
It can significantly affect your performance in a bad way and put you at risk for heath exhaustion or heat stroke.
This is very important in the summer months when we tend to sweat a lot.
What Influence Dehydration Has on Your Body?
The human brain is strongly influenced by hydration. Even a little dehydration of 1 – 3 % of body weight can badly affect you. This kind of fluid loss causes:
bad mood
more headaches
muscle weakness
worse concentration
problems with memory
increased feelings of fear and tiredness
Water Consumption
Organism dehydration can be prevented by drinking enough liquids at the time of the exercise and right after. The best preventative drink is water and it should be available at every training session.
To prevent dehydration at the time of intensive training session, you should look to take a few sips of water every 15-20 minutes.
How Much Water Should I Drink Each Day?
The amount of water that you need to drink will depend on multiple factors like your age, gender, climate where you live and how much physical activity you do every day. As an average, you should look to drink at least 2l of water every day but for more specific guidelines, look at the table below (1 cup = 250ml).
| Age Range | Gender | Total Water (Cups/Day) |
| --- | --- | --- |
| 4 to 8 years | Boys & Girls | 7 |
| 9 to 13 years | Boys | 10 |
| | Girls | 9 |
| 14 to 18 years | Boys | 14 |
| | Girls | 10 |
Data according to Institute of Medicine of the National Academies
The amount of water that you need each day might seem like a lot, but keep in mind that the recommendations in the chart are for total water, which includes water from all sources: drinking water, other beverages and food.
Stay Hydrated
In order to perform at your best and stay hydrated, follow these four simple tips:
Always have a bottle of water with you
Eat fruits and vegetables as they have a lot of water in them as well
Make sure you drink more water when you are training and when it is warm outside
Set yourself daily goals of how much water you want to drink
References:

Ūdre, V., 2000. Vispārējā un Sporta Bioķīmija II Daļa [General and Sports Biochemistry Part II]. Rīga: LSPA (in Latvian) / Victor, K.L., William, D.M. and Frank, I.K., 2011. Essentials of exercise physiology.